Some background
Kayakers expect to paddle non-infected waters. Drinking water should be as safe to consume as food. The 2017 Havelock North Drinking Water Inquiry has highlighted the sad situation relating to NZ Drinking Water. The Inquiry final report was a complete vindication of my submissions to Stage One and Stage Two of that Inquiry.
The absolute idiot (supporting correspondence on file) Nick Smith is now (March 2018) being correctly sent to the back benches  – from whence he should retire from politics. Once portrayed as THE 'green' National Party Caucus member – he will go down in history remembered as the 'model' for the crap-in-the-river Sam Mahon sculpture – a truly 'BLACK' National Party Caucus member.
The Anakiwa experience.
Also known as – how to waste years of your life – with little community appreciation.
In 2010 I became the chairman of the Anakiwa Bay Water Supply Association (ABWSA). Drinking Water Legislation indicated that we were years behind adopting the 2005 Drinking Water Standards for New Zealand (DWSNZ). Two of the committee preferred the taste of infected water. Two committee members were neutral.  Myself and one other committee member set about making improvements. We had entirely differing resolution paths. Made more difficult by total disfunction within the Nelson Marlborough District Health Board Public Health Service (PHS).
The intervention of PHS facilitation did nothing but inflame relationships between Anakiwa neighbours. None of that PHS 'facilitation' concerned the supply of safer drinking water to members. In fact – the reverse. Imagine being challenged "Why are you chlorinating the water?" These words from their drinking water facilitator – who had recently enforced a 'Boil Water' notice.
The ABWSA was a shambles – not Incorporated as a Society – thus exposing operative members to huge personal liability. The retiring President's Report suggested that "Sickly bach owners just needed to toughen up". The 'plant' was 'as-installed' 35 years earlier – lacking (settling) storage capacity. An access easement existed for the reticulation. At huge financial cost – with hours of negotiation expended – we negotiated three more easements thus guaranteeing maintenance access.
I served three years as chairman and in 2014 stayed on the committee for continuity. There was no continuity because of only one ineffective committee meeting being held. I departed the ABWSS committee mid-term, with multiple 'Barriers' set up to prevent sediment arriving in the reticulation.
Now lets be fair. The only error made by those 2010 – 2013 committee members resisting change – was poor appreciation of the huge degradation in New Zealand rivers and streams in the past 50 years. And mostly in our own logging catchment in the prior 5 years.
Rivers and streams that used to be drinkable – are not even swimmable now. Thanks to Nick and his ("lets turn the NZ plains into one-huge-dairy-farm – with the NZ hillsides turned into pine-forest-scarred-logging-platforms") National Party Caucus mates.
Here are some links to four important 2017 reports on the degradation of NZ rivers and streams
1/     Analysis of Water Quality in New Zealand Lakes and Rivers
2     Environmental pressures rising in New Zealand
And here is a link to the effect the felling of pine forest has on stream water quality
NES – what's this? The Ministry for the Environment has National Environment Standards for many activities. The NES purpose is to apply nation-wide standards to Regional Council decision making. I am most acquainted  with the National Environment Standard for Drinking Water.
There is an excellent Draft User Guide for this NES
In order to comply with the conditions for a new abstraction Resource Consent, the renamed Anakiwa Bay Water Supply Society Incorporated (ABWSS), was required to fit a new water meter.
This new meter had to be mounted below the dam and above any water-powered sediment removal devises. Right in the flow of the 'potable' dam-water example shown below.
Which resulted in this
Which resulted in this
Members became ill. Some were very ill. I wonder why?
Could things get worse? Certainly!
The Sag and Bleed device that I constructed – having discovered an old timers trick is shown here
Which resulted in this
Surely things could not get any worse
And meanwhile the very effective Sag and Bleed devise was in a new place. Hey – best place. "It wasted so much water!"
Surely that must be the end of the retard action!
No. No. No! The three new tanks, fitted with TankVac sediment removal devises, were 'mothballed'. The (file) image below displays-for-all-to-see – how these "useless" devises waste water – and do not remove tank sediment. (Detect sarcasm? And why not!)
Oh well – at least I tried! A truly thankless time wasteful activity.
Move forward to 2018 and ABWSS water is much cleaner and safer. Thanks to the dedication of one man. My neighbour. He is currently selling up and leaving. I wonder why?
Community effort too demanding – Focus on own-home disinfection
Our Anakiwa home has been fitted with UV water treatment since 2008. In 2014 the huge sediment load ruptured the one-micron filter and rendered the UV useless. Huge and costly illness suffered by visitors. Our pipes full of biofilm. Since 2015 our home water treatment includes chlorine dioxide. Biofilm gone. Absolutely wonderful rock-solid-stable set-and-forget disinfection resulting in city visitors experiencing happy holidays.
"Your river is my Drinking Water Catchment"
The Utopian Disinfection Future
By 1950 the supply of safe water in the cities had been mastered. Rural folk could safely drink handy streams – because there had been limited rural pollution.
Drinking water safety became "boring" and those in charge 'went-to-sleep-at-the-wheel'.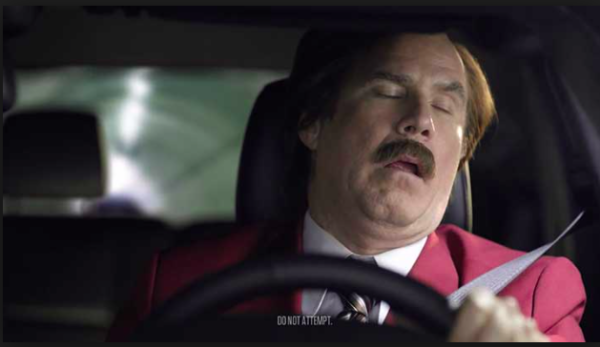 Modern technical advances (chlorine dioxide disinfection) have been 'binned' "Why would we need that?". To best understand 21st Century drinking water disinfection advances – travel to Bangladesh where the World Health Organisation have been very proactive.
Actually as New Zealand entered the 21st Century, there was a flurry of "Improve Drinking Water" activity. The Ministry for the Environment, ESR, and Ministry of Health all produced absolutely wonderful publications. Available for all to read – on the Internet. The ABWSS committee gained their knowledge here. Meanwhile the PHS guy shown above – travelling to work to finalise the ABWSS Water-Safety-Plan – one day – missed the point of his employment. Saving lives.
The final report of the Havelock North Drinking Water Inquiry highlights the need for an updated NES that includes Neighbourhood schemes. As well as truckloads  of "wake-up" pills.
Below you can read my suggestion for nationwide utopia.
Every Registered NZ Drinking Water supply from Neighbourhood-to-larger should be disinfected.
A pre-oxidisation disinfection should be chlorine dioxide based – which – provided the concentration / time (Ct value) factor is understood – will disinfect a wide range of nasties – plus take out manganese, tannins and protozoa.
Storage and settling. Tank bottoms cleaned with TankVacs. Off-take through floating WaterBouys.
Reticulation disinfection using Free Available Chlorine (FAC)
Properly placed Oxygenation Reduction Potential (ORP) sensors throughout the reticulation.
ORP sensors reporting the FAC every six hours to a central nation-wide server database.
Whenever the ORP FAC reading is less than the server expects – a text is sent to the operator of the treatment process. "Wake UP!!"
No threats. Just proactive assistance. Automatically. Safe water everywhere.
Months after the HNDW Inquiry
I would have expected the new Government to have appointed a Minister for Drinking Water. We do however seem to have a Minister for Horse Racing. WOW!
Instead the old tired 1950's Drinking Water brigade are still doing what they do best. Some are self trained in their job – and wondering what to do next. Mostly they appear to consume truckloads of sleeping pills.
Methven 'Boil-Water' notices
A.K.A. – How to breach the DWSNZ. Hmmmmm. Watch this space